Fin Garden is located in southwest Kashan, Isfahan province. Its reputation is due to a historic event that happened there. Qajarid Premier Amir Kabir was murdered in a plot hatched by Nassereddin Shah's men in the Fin Bathhouse in 1852. Fin Garden has all the elements of Iranian gardens. It is somehow similar to Shazdeh Garden in Mahan, Kerman, the Persian daily Iran wrote. Spread over 23,000 square meters, the garden has good water resources. It comprises a central yard, fortification wall and cylindrical towers. Cedar trees, dating back to 500 years ago, surround the garden and its ponds. Fin Garden has 579 cedar trees and a number of sycamore trees. There is a water mill on the left side of the garden, which still works.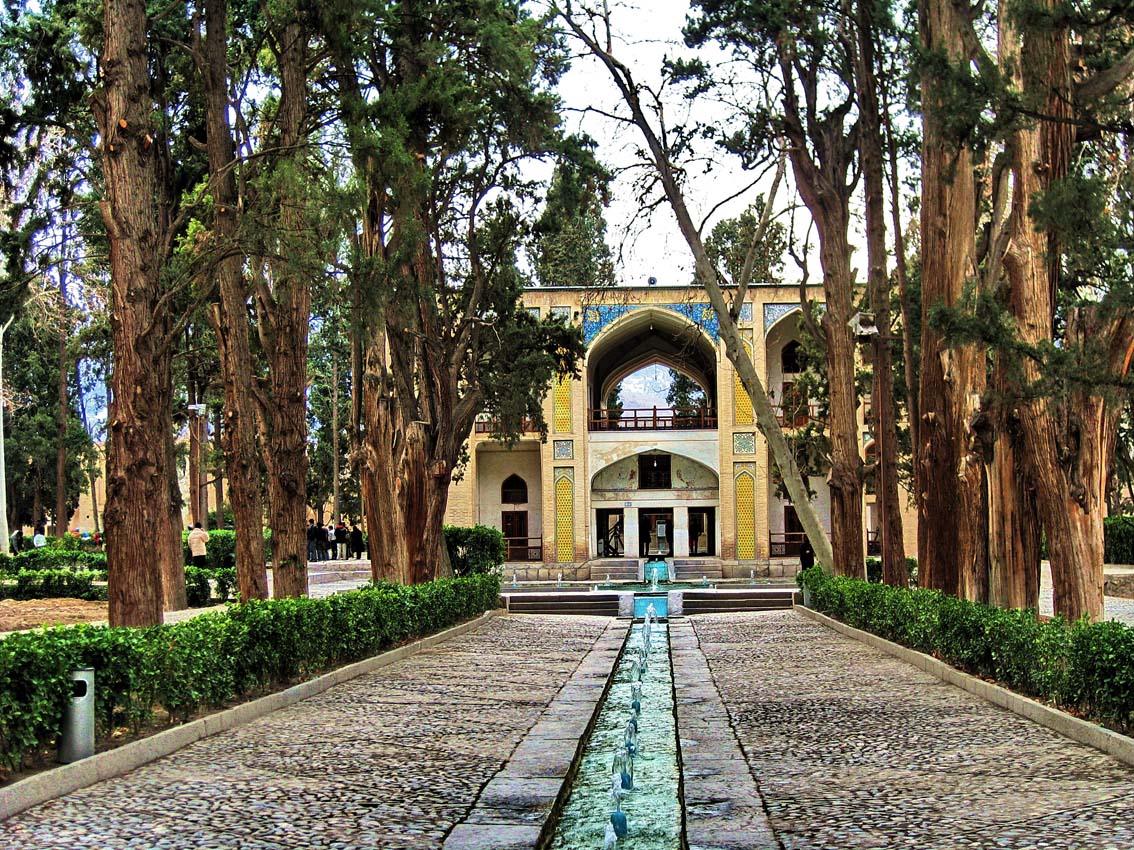 Historicity Fin Garden dates back to the rule of Safavid King Shah Abbas. Even some documents attribute it to Al-e Bouyeh era. Since Amir Kabir was killed in the bathhouse of Fin Garden, a majority of people consider the garden as a Qajar monument. Remnants of an old garden exist hundreds of meters from Fin Garden. This garden was built during the Ilkhanid Era. The structure of the current garden pertains to the Safavid Era. Soleimanieh Spring supplies water to Fin Garden, which has been designed by Ghiaseddin Jamshid Kashani. Other Safavid kings such as Shah Safi and Shah Abbas II also implemented measures that helped expand the garden. Its gateway and mansion were built during the Safavid Era. Safavid King Soleiman ordered the construction of a platform around Fin Spring. Therefore, its name was changed to Soleimanieh Spring. The National Museum of Kashan was established in Fin Garden much later. The Safavid mansion is located at the center of garden. Also, there is Qajarid mansion at another end of the garden. An alcove was added to the garden's monuments after the end of Safavid Era. Other Features There is a two-story building at the entrance of Fin Garden. The first floor includes an entrance hall. There is a salon on the second floor that offers a good view of the garden. There are paintings from the Safavid Era depicting hunting grounds and descendants of a king.
Fin Garden is well-known for its seven ponds. One of the ponds, located in the southern part of the garden, has 160 trenches, 80 of which are for water entry and another 80 are for water exit. Fin Garden has two bathhouses: a small and a large one. Both of them are located in the southern part of the garden. The small bathhouse dates back to the Safavid Era and the big one pertains to Qajar Era. The bathhouses in Fin Garden attract the largest number of visitors mainly due to the assassination of Amir Kabir in one of the bathhouses (the small one). Fin Garden was listed as a national heritage in 1935 and registered on UNESCO's World Heritage List in 2011 along with eight other Iranian heritage sites.
Source: IranDaily